It's been a while since we spotlighted any recent releases in the shop. Below are some things we currently have in stock that we feel pretty good about. Check 'em out.
Ben & Chris @ Armageddon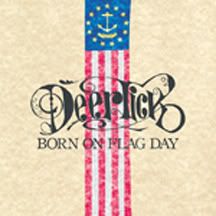 Providence folk/weird/country jammers getting some heavy recognition all over. Here's the new LP/CD available now!!
LP DEER TICK - Born On Flag Day 20.99
CD DEER TICK - Born On Flag Day 12.99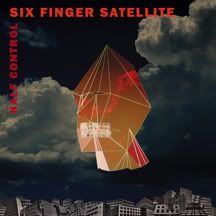 The 2001 recording sees the light of day finally on LP and CD. A dirty/scuzzy Providence rock record. Awesome.
LP SIX FINGER SATELLITE - Half Control 9.99
CD SIX FINGER SATELLITE - Half Control 9.99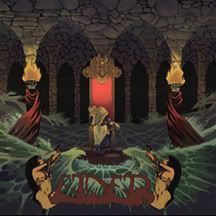 This is the vinyl version of the debut full length album released earlier this year on CD by MeteorCity. The artwork is re-colored and the album is re-mastered for vinyl cutting by Mell Detmer (Sleep, Earth, Boris,…) Comes in a heavy gatefold sleeve and pressed on 180 gr heavy vinyl. A limited run of 500 only.
LP ELDER - s/t 13.99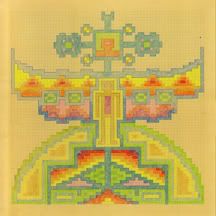 Got the vinyl on the newest Usa Is A Monster on Load. They keep evolving with every record, definitely more in a spacey jam sort of way, but always good.
LP USA IS A MONSTER - Space Programs 9.99
CD USA IS A MONSTER - Space Programs 9.99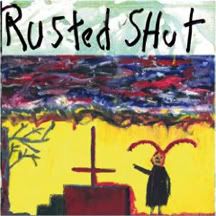 1986 - 2009. Houston Texas. These guys are the real deal. You like the Brainbombs, Drunks With Guns, Flipper. You think you know real deal fucked damage cases. Not until you meet these guys. Not until you see these guys play IN Houston will you understand. Seriously. Awesome.
LP RUSTED SHUT - Dead 9.99
CD RUSTED SHUT - Dead 9.99
Brian Chippendale has culled this release from 5 years of recordings. The Ultimate Beat-Off. A drum war with himself. Brutal, harsh, unbelievable drumming. We also got restocked on Black Pus 1, 2, 3, & 4.
CD BLACK PUS - 0 Ultimate Beat Off 9.99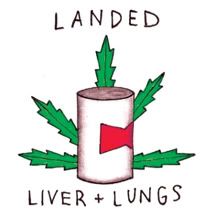 This Landed CD compiles the Dirty Bomb 12" with tracks from 3 limited vinyl splits (Snake Apartment, Air Conditioning, and Megafuckers) plus 1 unreleased track from the summer of 2008. Sounds awesome, like a beer/whiskey combo suckerpunch to your liver, or the mayor of high-town punching your lungs in the ass.
CD LANDED - Liver + Lungs 9.99
Secretly Canadian have done the world a great justice by re-issuing this classic midwest HC/Punk album. I still listen to this record frequently after 22 years since having heard it the first time. Catchy, memorable, classic. Highly recommended by Armageddon Shop.
LP ZERO BOYS - Vicious Circle 11.99 With bonus tracks & free download
CD ZERO BOYS - Vicious Circle 11.99 With bonus tracks
Not sure I could write a better description, so here's one lifted in part from the All Music Guide:
Veteran rock & roll outlaw Fred Cole started the band Dead Moon in 1988, and as befits a guy who built a career out of making music his own way, the group -- featuring Fred on guitar and vocals; his wife, Toody Cole, on bass and vocals; and Andrew Loomis on drums -- began cranking out records almost immediately, releasing them through their own Tombstone Records label. When the folks who run the German Music Maniac imprint discovered the band in 1990, they released a pair of LPs that collected the best of Dead Moon's first three years, Dead Moon Night and Thirteen Off My Hook. Now these two albums have been reissued on a single CD, and together they make an almost unbeatable collection of Dead Moon's formative period.
CD DEAD MOON - Dead Moon Night / Thirteen Off My Hook 10.99
www.armageddonshop.com